Aquatrine Suppliers Association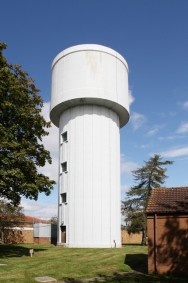 The Aquatrine Supplier Association (ASA) has been formed and meets regularly to discuss 'pan-Aquatrine' issues in order to deliver continuous improvements in service delivery across the MOD estate, through collaborative partnering and sustainable practice.  All Aquatrine Service Providers are members of the ASA, as well as the Partnering Management Organisation (PMO) department of the MOD.
ASA Mission
To collaborate on delivering continuous improvements in service delivery across the MOD estate through safe, partnering and sustainable practice
ASA Purpose
The purpose of the ASA is to create a win-win environment which provides:
Benefits to the MOD through water and wastewater service improvements
Defence Infrastructure Organisation benefits through industry best practice
Industry benefits through cost, service and bespoke expertise
ASA Working Groups
There are two permanent working groups; 1) Health & Safety; and 2) PR & Communications.  Both working groups are made up of members from each of the service providers and the PMO.  The groups meet regularly to discuss common areas of interest and ways to overcome the operational issues on the estate and progress collaborative practices.  Each group has four key objectives;
Health and Safety
Produce a quarterly report with trend issues
Produce & promote ASA recommendations for driving down the 'Accident Frequency Rate'
Share best practice across ASA Health & Safety work-stream for relevant topics
Share best practice for work related to driving risks, reducing emissions and carbon impact
PR & Communications
Produce the Aquatrine Annual Review and three editions of Aquatrine News
Promote and obtain external recognition of the success of the Aquatrine project
Develop an annual forum to align and share experience across the ASA
Establish tools and channels for Aquatrine 'communities' to communicate
Other working groups are formed from time to time to investigate and undertake projects specific to the needs of the estate. Examples of past projects are: Water Sustainability; Interface Management; Private Drains & Sewers, and Aquatrine Repositioning.