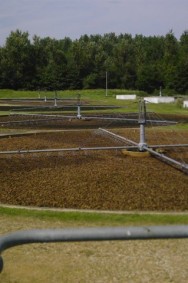 One of the key objectives for the Aquatrine Supplier Association is to share industry best practice.
Below are some of the accreditations awarded to the ASA for their performance:
Award-winning Contract
2011 – Partnerships Bulletin Awards 2011 (Shortlisted)

The ASA was shortlisted for a national Partnerships Bulletin Award in 2011 in the "best operational project" category after exceeding the government sustainability targets for reducing water consumption by 25% a staggering 11 years ahead of schedule.
2010 – Utility Industry Achievement Awards (Winner)

The ASA was awarded the Supply Chain Excellence award for meeting Government targets to cut water consumption by 25 per cent, 11 years early.
Accreditations
Queen's Award
On 11 September 2014,  Aquatrine provider Veolia was presented with the Queen's Award for Enterprise in Sustainable Development, the UK's highest accolade for business success.
The award was received for setting the sustainability benchmark and its new business strategy which focuses on manufacturing green energy and calories and places it at the centre of the circular economy.
Sanctuary Awards 2012
Aquatrine providers commended at Sanctuary Awards 2012
Ancala Water Services at Loe Pool in Cornwall and Llyn Penrhyn in Anglesey, were awarded the winners in the "Environmental Project" category at the Awards in 2012.  The aim of these two projects was to find the real impact of sewage discharges on the aquatic environment at both Loe Pool and Llyn Penrhyn. Ancala Water Services worked with a number of organisations and the MoD to find information which could be used to manage the sewage treatment works in the most environmentally friendly way, and to ensure that all of the partners involved were happy with the outcome.
Severn Trent Services also received a Highly Commended in the Awards in 2012.  The Meter Maintenance Project Team put forward their entry for their project on solar-powered water meters.  Severn Trent Services saw the benefits in solar-powered water meters to help improve the continuity of measurement for leakage and water consumption across the 1,300 MoD sites which they manage water and wastewater services for, as well as many environmental benefits.
RoSPA Gold Award for Occupational Health and Safety

In 2012, all three Aquatrine Service Providers received gold award at the Royal Society for the Prevention of Accidents (RoSPA) for their performance in health and safety and initiatives to keep employees and customers safe.
Key Achievements
ISO 9001 for Quality Management Systems
ISO 14001 for Environmental Management Systems
OHSAS 18001:2007 British Standards for Occupational Health and Safety
Some of the key benefits delivered by the Aquatrine partners since the project was launched are:
Reduced leakage by over 25% across the Estate
Supported MOD in achieving their Sustainable Operations on the Government Estate (SOGE) 2020 leakage reduction target 11 years early
Improved security of supply to many parts of the estate
Improved compliance with Drinking Water Inspectorate standards
Significant investment to improve asset condition profiles
Common H&S reporting procedures
Improved water provision infrastructure for fire fighting to comply with Crown Fire Standards